Sharm el-Sheikh is the Sinai Peninsula's major tourism center and one of the world's top diving destinations.
Things to Do in Sharm el-Sheikh -Old Market Sharm el sheikh
It was the underwater tourist attractions of the Red Sea – particularly the waters of the Ras Mohammed Marine Park just south of town – that put "Sharm" center-stage on Sinai's tourism map in the first place, and for anyone planning an Egypt diving holiday, this is one of the best places to visit in the country.
This is also one of Egypt's best destinations if you just want to chill out on the beach. Non-divers will find plenty of land-based things to do, as Sharm is day-tripping distance to many of the Sinai Peninsula's historic and natural attractions.
– Choose from over 30 boat trips and historical excursions according to the budget  in sharm el sheikh
Swimming with dolphins sharm el sheikh – Diving At tiran island – Quad safari  – Trip Aqua Park Sharm el sheikh – Nile Cruise – Safari, Desert – BLUE LAGOON DAHAB  – sharm el sheikh to pyramids – white island – sharm el sheikh to luxor day trip By plane – Safari, Desert & Sea 5 in 1-tours – Semi Submarine Sharm EL Sheikh – parasailing  – Swimming with dolphins sharm el sheikh  – Dolphin Show Sharm el Sheikh – Shore Diving in Sharm el sheikh-Old Market Sharm el sheikh
It's a particular favorite for family-friendly holidays due to the excellent facilities on offer.
Whether you're here for the sand or the sea-life, Sharm el-Sheikh is a great choice for a beach break after exploring the temples and tombs in the rest of the country.
Plan your trip with our list of the top attractions and things to do in Sharm el-Sheikh.
See also: Where to Stay in Sharm el-Sheikh
Note: Some businesses may be temporarily closed due to recent global health and safety issues.
Things to Do in Sharm el-Sheikh -Old Market Sharm el sheikh
1. Explore Ras Mohammed National Park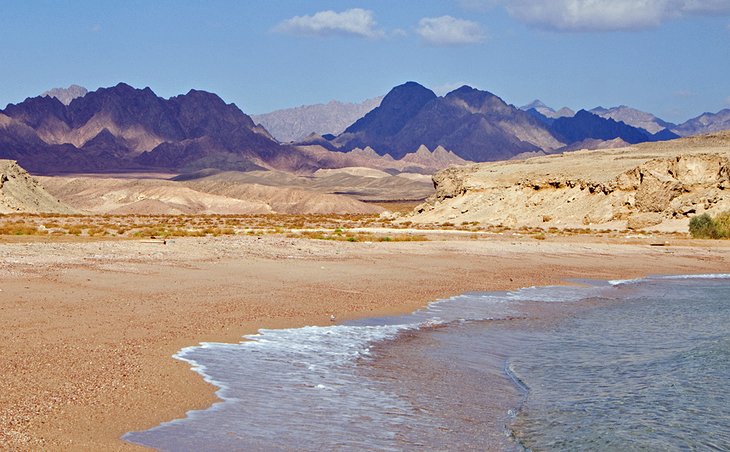 Ras Mohammed National Park is what put Sharm el-Sheikh on the tourist map.
Surrounded by some of the world's most incredible dive sites, this peninsula, 38 kilometers south of Sharm, is home to glorious beaches with excellent snorkeling just offshore, the world's second most northerly mangrove forest, and a saltwater lake.
While diving trips concentrate on the offshore reefs, land-based day trips to Ras Mohammed explore the peninsula's desert environment and its beaches with swim and snorkel stops along the way.
The best beaches are Old Quay Beach (with its top-notch coral reef easily reached from the shore) and Aqaba Beach.
Travelers seeking a good view should head to the Shark Observatory cliff top right on the southern edge of Ras Mohammed, where views stretch across both sides of the Red Sea.
Things to Do in Sharm el-Sheikh -Old Market Sharm el sheikh
2. Dive the Thistlegorm Wreck
For many advanced divers, a trip to Sharm el-Sheikh means only one thing: diving the Thistlegorm.
One of the top wreck dives in the world, this ship packed full of cargo to resupply British troops was sunk during World War II by German bombers.
Fish now flit through its rooms and cargo holds filled with jeeps, motorbikes, and armaments that never made it to the front.
The wreck is situated in the Straits of Gubal, off the western coast of the Sinai Peninsula, so diving trips are offered as overnight liveaboard tours.
These dive tours generally include at least two dives of the Thistlegorm wreck, plus dives at the Dunraven wreck (or one of Ras Mohammed's dive sites) along the way. Many also include night dive opportunities at the Thistlegorm site.
3. Soak Up the Sun at Naama Bay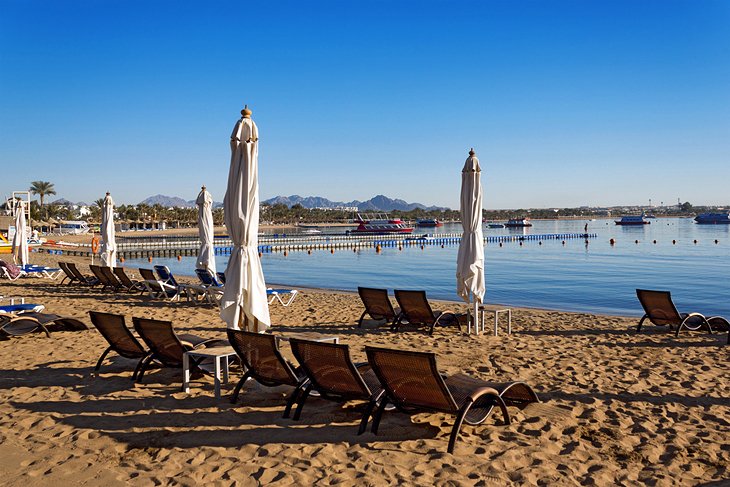 Fringed by a white-sand beach and swaying palm trees, Naama Bay is the epicenter of Sharm el-Sheikh's resort life.
There are plentiful restaurants, cafés, and souvenir stores if you get bored of the sand, but Naama Bay is really all about the beach.
A pedestrian-only promenade rims the entire beach area, backed by a cluster of luxury and mid-range resorts.
For those looking for a holiday full of sloth-like sunbathing, Naama Bay is one of Egypt's top choices. The entire beach area has excellent facilities, including ample sun-shades and loungers, and the beachside cafés mean you don't even have to move from your patch of sandy bliss all day.
Note that the entire sweep of beach here is sectioned into separate areas owned and run by the hotels, with complimentary access for resort guests. When choosing your Naama Bay accommodation, especially if it's not beachfront, always check what beach access they provide.
4. Dive the Jolanda Reef Site
Jolanda Reef (also called Yolanda Reef) is one of the most popular dive sites in the Ras Mohammed Marine Park area.
Dive trips here (accessed by boat from Sharm el-Sheikh) usually include Shark Reef, as well making this a two-for-one deal with a kaleidoscope of fish life and corals to be seen.
Jolanda Reef is home to the wreck of the Jolanda, an old Cypriot freighter ship that had been carrying a cargo of bathroom porcelain when it ran aground on the reef in 1980.
As well as the highlight of exploring the wreck site, the steep, rainbow colored coral walls of Shark Reef that lead to the wreck, and Jolanda Reef's coral garden plateau, are prime sealife spotting destinations.
Scorpionfish, crocodilefish, turtles, moray eels, and barracuda are all regularly spotted by divers here.
5. Snorkel off Ras Um Sid Beach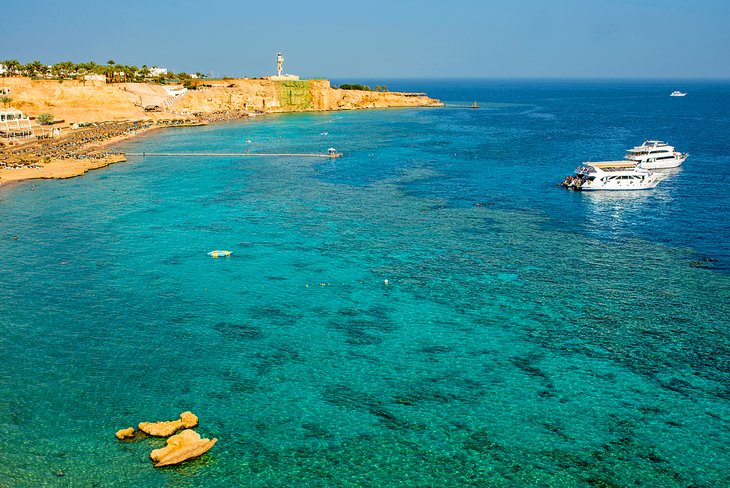 One of Sharm el-Sheikh's best snorkeling destinations is Ras Um Sid Beach, right at the southern tail of the town, near the lighthouse.
Here, people slouch on the beach, or at the café on the cliff above, between snorkeling trips into the water, where an excellent coral reef is just offshore and so easily accessed by non-divers.
Farther away from the sand, Ras Um Sid Reef is perfect for first-time forays into diving and is used as a try-dive site by many local dive operators.
If you're just here for the snorkeling, though, there is still plenty of variety of reef fish to see closer to the shore.
Address: Al-Fanar Street
6. Day Trip to Saint Catherine's Monastery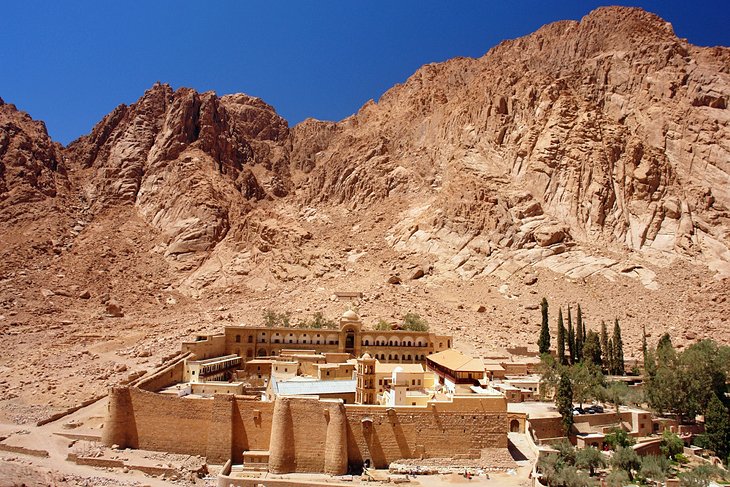 The Sinai Peninsula's top historical destination, St. Catherine's Monastery sits at the foot of Mt. Sinai, where Moses is said to have received the Ten Commandments.
One of the oldest working monasteries in the world, this Greek Orthodox hermitage is home to the famous "burning bush" of the Old Testament, as well as a museum showcasing some of the monastery's glittering collection of religious icons and ancient manuscripts that is revered as one of the finest in the world.
The monastery is 209 kilometers northwest from Sharm el-Sheikh, within the Sinai's barren mountainous interior. Group tours from Sharm are offered both as overnight trips, including the hike up Mt. Sinai for sunrise, and as early morning departures to just visit the monastery.
GetYourGuide
Horse Riding Tour with Swimming and Dinner
Book Online Now!
Book now
7. Climb Mt. Sinai
Inland from the sun-drenched beaches of the coast, the Sinai's rugged, mountainous heart is rawly beautiful.
For a taster of this craggy landscape, head 209 kilometers inland from Sharm el-Sheikh to hike up to the summit of Mt. Sinai to see an expanse of orange-hued peaks rippling out before you.
Revered by all three of the major monotheistic faiths as the place where Moses received the 10 Commandments, the summit hike is a pilgrimage for many people (and usually combined with a visit to St. Catherine's Monastery which sits at the trailhead for the hike).
There are two main trails up to the top. The Camel Trail is a well-worn switchback path, while the Steps of Repentance is a more difficult, but much more scenic, set of stone-cut staircases that was carved out by one of the monastery's monks.
From Sharm el-Sheikh, most tours travel overnight to reach the trailhead in the wee hours of the morning so that the hike up the Camel Trail is completed in the cool, dark hours, and the summit is reached in time to watch sunrise over the surrounding peaks.
8. Relax on the Beach at Shark's Bay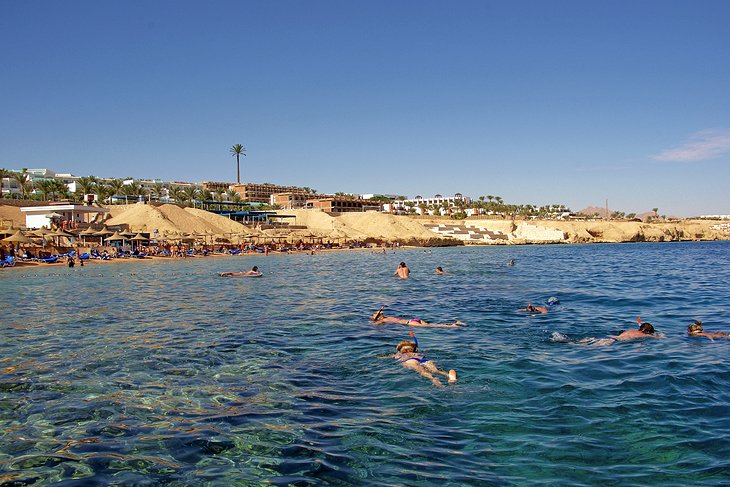 One of Sharm el-Sheikh's newer resort development areas, Shark's Bay sits 11 kilometers north from Naama Bay.
The vibe here is slightly more exclusive, with some of Sharm's most luxurious five-star resorts and hotels clustered around Shark Bay's sweep of sand.
As with Naama Bay, the beach areas are run by the individual hotels, which means facilities are well-kept and there are restaurants and cafés right on the sand. The snorkeling right off the shore, is also good here.
Behind the beach, the focus of Shark's Bay life is the Soho Square Center, which includes some of Sharm el-Sheikh's top restaurant and café choices, as well as shops. This means Shark's Bay resort guests often choose to not move from this northern section of Sharm for their entire vacation.
9. Dive Jackson Reef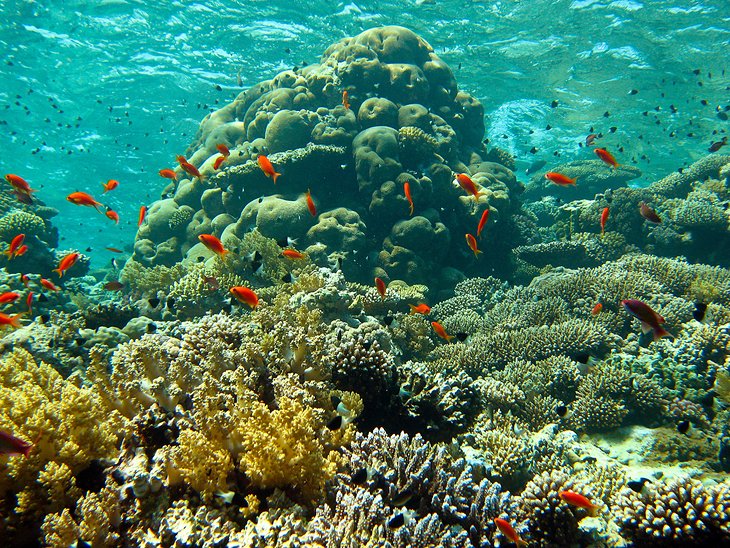 The Straits of Tiran, in the Red Sea's Gulf of Aqaba, are home to some of Sharm el-Sheikh's prime dive sites for experienced divers, and Jackson Reef is usually on most diver's lists to cross off on a Sharm vacation.
This is the most northerly reef in the Straits of Tiran group, and it's known for being one of the top spots in the area for hammerhead shark and manta ray sightings.
The reef is home to a plethora of soft and hard coral gardens, and advanced divers can also explore the wreck of the freighter Lara, which ran aground in 1981.
Things to Do in Sharm el-Sheikh -Old Market Sharm el sheikh
10. Snorkel or Dive the Blue Hole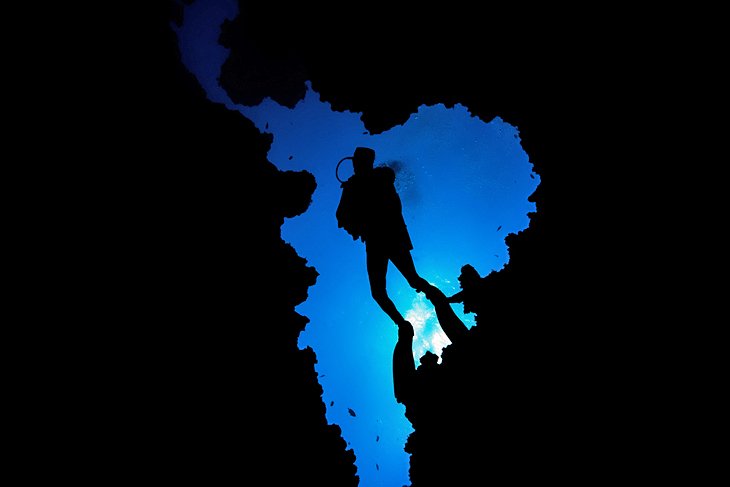 The Sinai's most notorious dive site is the Blue Hole, just north of Dahab and 100 kilometers north from Sharm el-Sheikh.
This sinkhole's infamy is due to the number of lives it has claimed, but all the deaths that have happened here are due to divers diving beyond the normal recreation diving limits. Despite the site's reputation for danger, divers who stick within sensible limits are perfectly safe here, and the fish life and incredible vistas of ethereal blue below make this an incredibly beautiful dive.
As the Blue Hole can be accessed from the shore, it's also a popular snorkeling spot, with plenty of fish life to see flitting near the surface if you don't fancy heading into the depths.
11. Day Trip to Dahab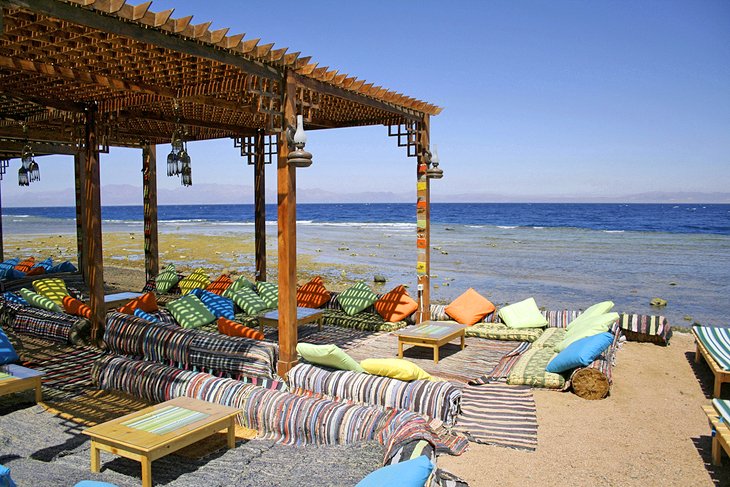 Dahab, 90 kilometers north from Sharm el-Sheikh, is the Sinai's backpacker beach resort and a chilled-out alternative to the holiday package feel of Sharm el-Sheikh.
The rocky shoreline here is lined with open-air cafés and restaurants, while a little shopping district winds its way up to the main highway in a jumble of souvenir shops.
There is some excellent diving and snorkeling here, with nearly all the local dive sites accessed from the shore, and most people who choose to base themselves in Dahab are here for a dive-centric vacation.
Dahab's laid-back atmosphere, though, is also great for a day out from Sharm el-Sheikh.
12. Wreck Dive the Dunraven Site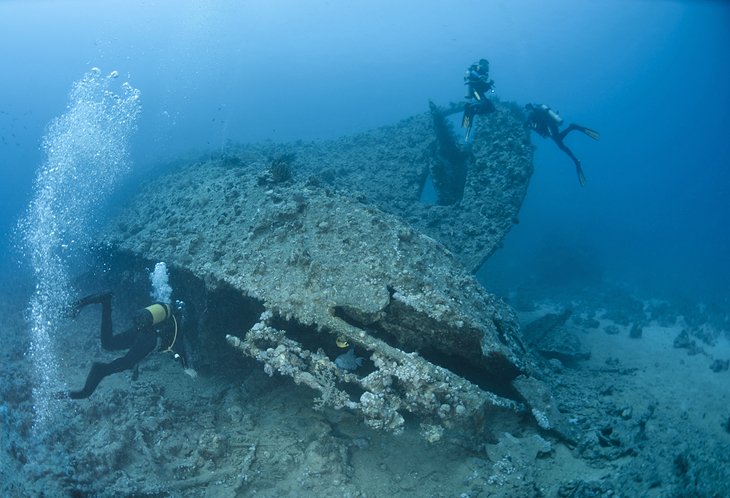 The SS Dunraven had been traveling from Mumbai (then Bombay) back to the UK, when it hit the reef and sunk just off the tip of the Sinai Peninsula in 1876.
Today, this 80-meter steam ship, torn in two pieces on the sea floor, is home to a rich variety of fish, which have made their home within the barnacle-encrusted hull.
Divers here regularly spot big schools of colorful reef fish with cardinalfish, goatfish, scorpionfish, and pipefish all patroling the area.
The boat trip to the dive site takes two hours from Sharm eI-Sheikh, so the Dunraven is often combined as either a day trip with one of the dive sites in the Ras Mohammed Marine Park area or as a stop along the way on an overnight liveaboard trip to dive the Thistlegorm wreck.
13. Shop at Old Market Sharm el sheikh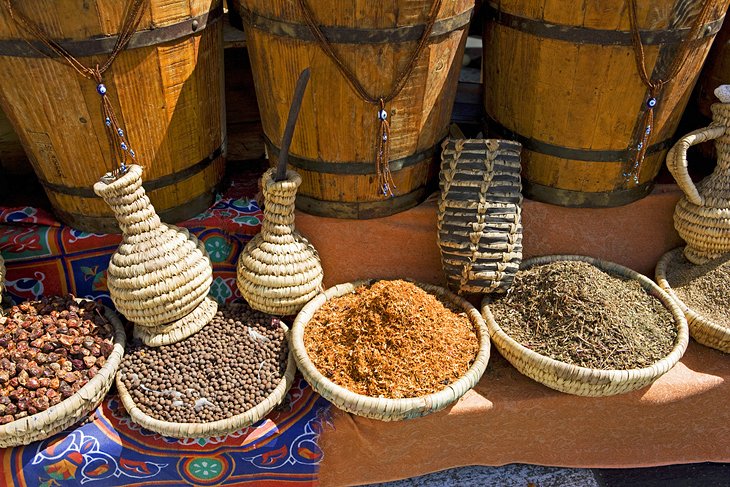 Sharm Old Market (also known as Sharm al-Maya) is the town's souq (bazaar) area, where twinkling Arabic lamps, traditional shisha pipes, and finely engraved woodwork can be found in abundance.
It's best to come at sunset or later, when the worst heat of the day has dissipated, and you can shop and browse in comfort.
The area is full of cheap and cheerful restaurants and cafés as well, so it's a good place to spend the entire evening.
This is one of the best areas in Sharm el-Sheikh to seek out classic Egyptian cooking, as the restaurants of the resort areas focus on more international fare. Head here for traditional café life complete with shisha and Arabic coffee as well.
On the edge of the market area is the new Al-Sahaba Mosque with an imposing facade that cherry-picks influences from Fatimid, Mamluk, and Ottoman mosque styles.
Address: Sharm al-Maya Road
14. Snorkel or Dive the Gardens Sites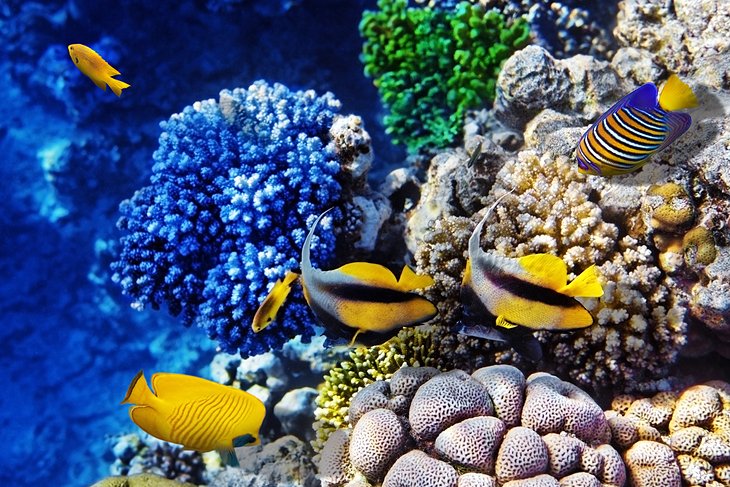 At the northern end of Naama Bay, the Gardens Reefs stretch out just offshore from the coast.
This reef system is actually three different snorkeling and diving sites called Near Garden, Middle Garden, and Far Garden that can be accessed by both the shore and by boat.
If you just want to snorkel, Near Garden is the best (and easiest) site to access and is home to some amazing coral pinnacles with plenty of flitting clownfish and butterfly fish in residence.
Far Garden and Middle Garden are often used as dive sites for beginners learning to dive, and provide an excellent taster of what the Sharm el-Sheikh area offers.
 Things to Do in Sharm el-Sheikh -Old Market Sharm el sheikh
15. Dive Thomas Reef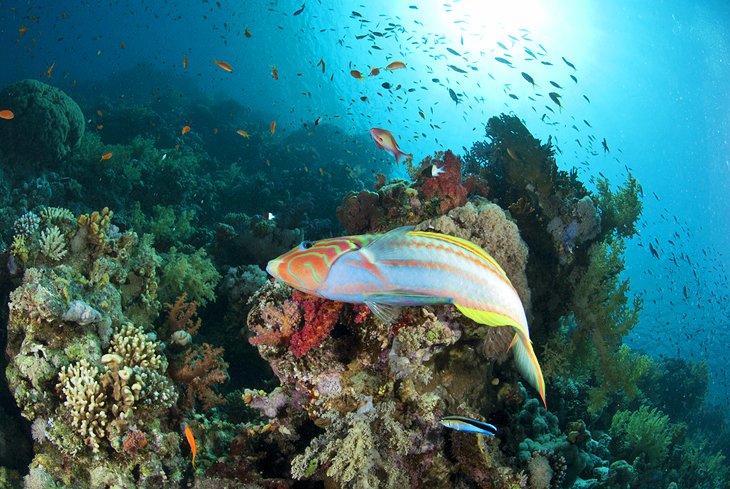 Thomas Reef is the smallest reef in the Straits of Tiran and is renowned for its abundance of soft coral gardens. Dive trips here are usually part of a boat day trip including one of the other Straits of Tiran Reefs – most often the neighboring Gordon Reef.
Due to the site's strong currents, diving here is recommended for experienced divers. It's also a popular site with technical divers, as the deep "three arches" area can be explored by advanced divers.
Plenty of fish life, including clownfish, pufferfish, and giant moray eels, can be spied while drift-diving along the site, and the rainbow-colored soft and branching corals are among the most pristine and vivid in the Red Sea.
16. Scramble around the Colored Canyon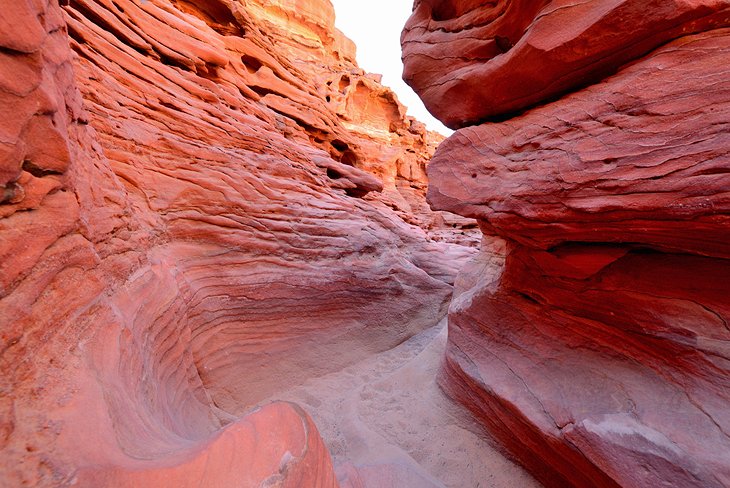 The swirling mineral-rich layered rock formations of the aptly named Colored Canyon are one of the Sinai's top out-of-the-water natural attractions.
The canyon, 177 kilometers north from Sharm el-Sheikh, is a showcase of the natural beauty of the desert, carved out of by millennia of wind and water whittling away the rock. There are plenty of opportunities for visitors to scramble along the canyon path accessing the rose-pink striped interior of the rock face.
For nature lovers, this is one of Sharm el-Sheikh's top days out, and exploring the bizarrely shaped pinnacles and boulders, which have been brushed with shimmering red and orange hues offers up some fantastic photography opportunities.
Wear walking shoes with a decent tread if you want to visit, and bring along plenty of water.
17. Discover the Nature Reserve of Nabq Protectorate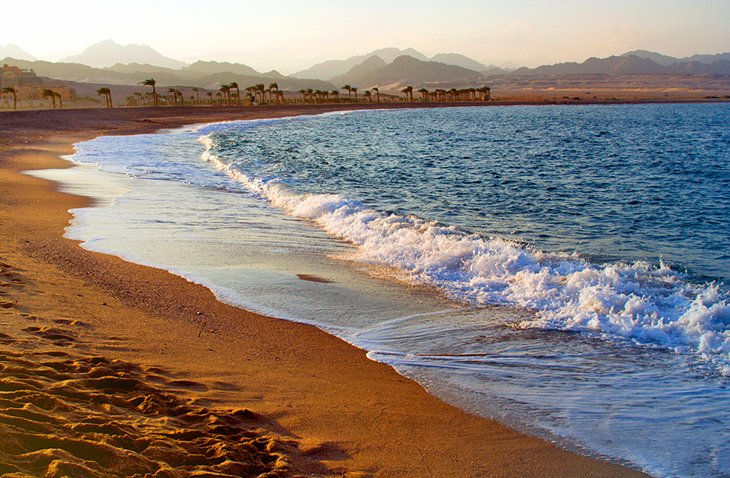 Just to the north of Sharm el-Sheikh (around 20 kilometers from the central Naama Bay area), Nabq Protectorate is a coastal desert landscape of arid beauty and home to the world's most northerly mangrove forest.
The landscape here inside this nature reserve, is a vista of sand dunes, lonely beaches, and arak bushes, and it's one of Egypt's most important protected wilderness sites, with a huge amount of birdlife, as well as endemic gazelles and ibexes.
For snorkelers, the beaches here offer pristine reefs easily accessed from the shore, while inland, this is also a good area for hiking and cycling trips.
Where to Stay in Sharm el-Sheikh
Sharm el-Sheikh is very spread out. Naama Bay is the center, Sharm Al-Maya is to the south, and Shark's Bay is to the north. In general, Shark's Bay is home to the most exclusive resorts, Sharm Al-Maya and Hadaba (between Naama Bay and Sharm Al-Maya) do mid-range and budget resorts, and Naama Bay has a mix of all three.
Luxury Hotels:
In Garden Bay (between Naama Bay and Shark's Bay) the Hyatt Regency has rooms overlooking the lush gardens that lead down to the beach.
Farther along the coast, in Shark's Bay, the Four Seasons Resort Sharm el-Sheikh has plenty of Arabic styling in the rooms and a perfect strip of palm-tree-lined white sand.
Mid-Range Hotels:
Family-friendly Stella Di Mare Beach Hotel & Spa has palm-lined pools, multiple restaurants, and a fun animation team.
Movenpick Resort Sharm el Sheikh is perched on the cliff-top overlooking the bay, with plenty of private beachfront and one of the best restaurants in town.
Xperience Seabreeze Resort in Shark's Bay has good-value rates, sea views, large pools, and themed dinners.
Budget Hotels:
The best budget hotels are in the Naama Bay area and are very diver-centric, operating as dive centers as well as accommodation. Oona's Dive Club Hotel is snug within the northern curve of the bay with beach access, a well-regarded dive center on-site, and neat rooms that all have balconies.
There are also a number of budget resorts in Naama Bay such as the Tropitel Naama Bay, which offers a large central pool area, good-sized rooms with balconies, and a small patch of beach.
Tips and Tours:  Things to Do in Sharm el-Sheikh -Old Market Sharm el sheikh
Scuba Diving:
The PADI Discover Scuba Diving tour allows complete novice divers to experience their first introduction to diving in the Red Sea.
The PADI Discover Scuba Diving in Sharm el-Sheikh tour offers the two-day PADI certification course for beginner divers with open-water dives usually in the Gardens dive site.
 Things to Do in Sharm el-Sheikh -Old Market Sharm el sheikh